Welcome to Full Body Rejuvenation Center, your chiropractor serving the communities of Lithonia/Stonecrest, Stone Mountain, Conyers, Decatur, and Atlanta, GA. At our chiropractic clinic in Lithonia/Stonecrest, Georgia, we treat many common auto accident injuries. Learn which type of car crash injuries respond well to chiropractic treatment and how we can help you heal from a car accident.
Common Auto Accident Injuries from your Lithonia/Stonecrest Chiropractor
At Full Body Rejuvenation, we work to help individuals who have been injured in a car crash. Our patients turn to us for help soothing stiff or sore muscles and joints, recovering range of motion when their muscles have suffered a strain or sprain in the crash, and for gentle healing without the use of prescription medication.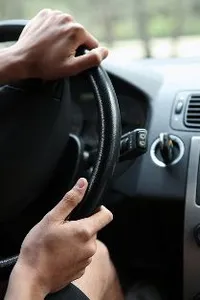 Common auto accident injuries we treat include:
Whiplash - A very common car accident injury, whiplash is a strain or sprain of neck muscles. This can cause headaches, blurred vision, and pain. Since our chiropractors have an intimate knowledge of neck and spine anatomy, we can help you heal.

Back pain - The force of an auto accident can start or aggravate back pain that can leave you unable to do the things you need to do at home or at work. We can gently relieve pressure and realign your spine to reduce back pain naturally.

Neck pain - Pinched nerves, headaches, and migraines can all result from neck pain caused by a car crash. Let us reduce your neck pain, restore mobility, and heal injuries caused by the crash.
Our Chiropractic Wellness Philosophy for Our Patients from Lithonia/Stonecrest, Stone Mountain, Conyers, Decatur, and Atlanta, GA
We often find that our clients from Lithonia/Stonecrest, Stone Mountain, Conyers, Decatur, Atlanta and the surrounding areas of Georgia want to know why they should choose chiropractic care as an auto accident injury treatment instead of visiting their primary care physician. There are many reasons why you should select chiropractic treatment for your injuries, including our unique philosophy of care.
We believe in identifying and addressing the underlying cause of pain and disease. When you visit our clinic, we will not give you any medication that just masks the symptoms of your pain. We will provide gentle yet effective healing methods that will reduce your levels of inflammation and pain.
Once your initial healing process has begun, we will focus on your recovery through continued chiropractic adjustments and corrective exercises. We want you to be healthy and happy, not just free of pain. Many of our patients choose us for our personalized approach to whole body care.
To that effect, we can also provide wellness tips that help you take charge of your health while reducing your risk of developing future health problems. For patients who want a lifestyle approach, we can also offer nutritional counseling, healthy habit lifestyle coaching, and more.
Our holistic healing approach and skill set in treating auto accident injuries makes chiropractic treatment with our Lithonia/Stonecrest chiropractor a wise choice.
When you are involved in an auto accident and would like to heal your resulting injuries, why not see a care provider who is invested in helping you regain your quality of life naturally? To schedule your first appointment with Full Body Rejuvenation, please contact us at (770) 733-1381.